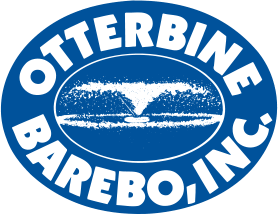 Otterbine makes the best aerators and fountains in the world.
Otterbine Aerating Fountains
There are more to these systems than just a pretty pattern. Engineered and tested to provide oxygen to ponds and lakes for improved water quality – get the added benefit of an attractive display! Choose from any of the patterns and get a 5 year warranty and years of satisfaction.
Fractional Series Aerating Fountain & Mixer
Whether you're looking for aeration or an attractive display, this all-in-one fountain & circulator is the ideal solution for small ponds less than three quarters of an acre in size. Easily convert between four aerating fountain patterns and a horizontal circulator in just minutes!
Our Giant Fountain line is popular among landscape architects when a dramatic focus is desired for a water feature. Shallow operating depth combined with other engineered features – the Giant Fountain is often chosen for it's beauty, versatility, ease of handling, and quality.