Outdoor Fountains, Waterfall Pumps and Aerators
At Nashville Pond LLC, we believe in providing you with the best product and the best service so that you know you are providing the best for your customers. We have everything you need for your customer's next aquatic project. Whether you want to help them find a fountain that will have their guests in awe, or waterfall pumps to create the perfect ambiance in their backyard, we have what you need to help them set up their dream outdoor oasis. We also have pond aerators that will provide the optimum amount of oxygen to your customer's underwater ecosystems. Contact us today to see how we can fulfill your outdoor fountain, waterfall pump and aeration needs.
Otterbine Pond Fountains
Family owned and operated, the company has been leading the world in pond and lake management for more than 60-years, and the Barebo Family takes pride in the fact that their products help to make the world a better place through clean waterway.
EasyPro Aeration Systems
EasyPro is one of the country's largest manufacturers and suppliers of pond and waterfall products to the landscape contractor/garden center market. Nashville Pond is proud to offer EasyPro products to better serve our customers.
Kasco Marine
Kasco is a world-leading manufacturer of decorative and aerating fountains, surface and diffused aeration systems, municipal products, circulators, de-icers, and beneficial bacteria. Common applications include residential ponds and lakes, water treatment plants, retention ponds, docks, marinas, fish farms, and more.
Scott Aerator Company
Scott Aerator Company's main focus is to supply you, our customers, the highest-quality pond fountains and water aerators on the market. Your satisfaction and enjoyment have been our top goals for more than 50 years.
Pond Chemicals
Our brand of pond treatments are among the best on the market. We offer natural and bacteria based treatments to maintain your body of water, as well as more aggressive chemicals to stop a pond bloom in its tracks.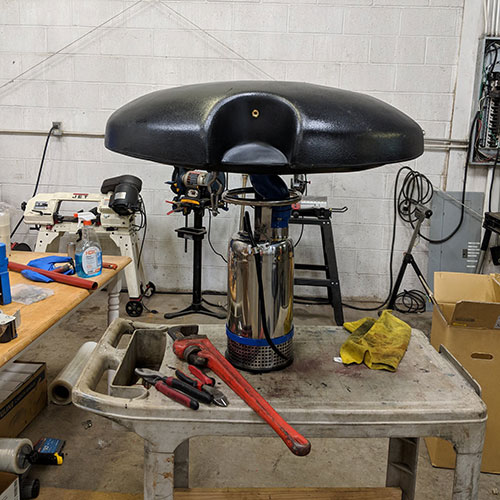 Service, Repair, and Onsite Installation
Our Service, Repair, & Installation Team has the experience and products necessary for a one time installation, fountain or pump repair, or a long term month to month service agreement. We appreciate our current HOA, industrial, and end user customer base.
Retail Customers and Distributors
Working on a personal project or something for a client? At Nashville Ponds we want to help you make your outdoor fountain dreams come to life. Contact us today to see how we can help you with your outdoor fountain, waterfall or pond project, or how you can become a distributor!