OTTERBINE AERATING FOUNTAINS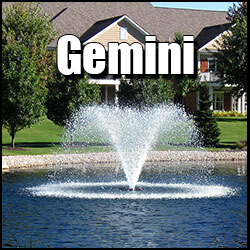 The plume of Otterbine's Gemini pattern offers incredible aeration strength and tremendous beauty to any property.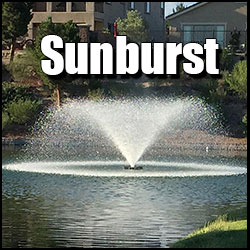 Otterbine's signature pattern, the Sunburst provides excellent aeration to any pond or lake while displaying a conservative yet striking pattern.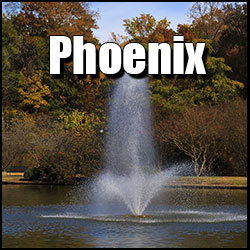 The Phoenix's two tiered pattern combines aesthetics with aeration, and is popular in commercial and residential settings alike.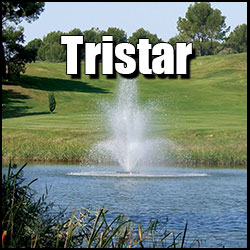 The elegant beauty of the Tristar's three tiered pattern offers an excellent solution for those seeking to enhance their water feature. This elegant unit graces the entry ways of many country clubs and residential communities throughout the world.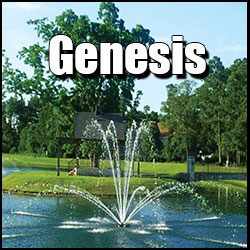 The two tiers and 16 silhouetted streams of the Genesis cascade into the waterscape creating a dramatic and enticing focal point.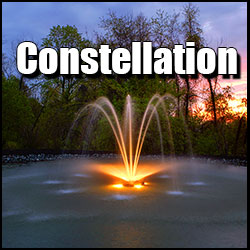 The Constellation's beautiful two tiered fountain-like pattern is designed hold its form in windy conditions. It is an award winning favorite of many commercial applications.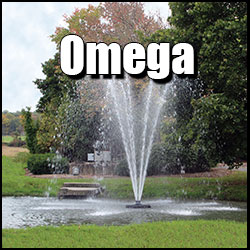 Incorporating eight nozzles, the Omega creates a striking arch-like pattern that is a favorite in commercial and residential settings, and is sure to please.